UNSW


Faculty of Engineering


School of Mechanical & Manufacturing Engineering


JGARG
About Us
Group History
The Life Cycle Engineering and Management Research Group at the UNSW was established in 1998 within the School of Mechanical and Manufacturing Engineering. First research activities were initiated by Prof. H. Kaebernick in the area of Life Cycle Engineering in the early 1990s, generating rapidly growing interest in this field amongst students and researchers. In 2012, the group was renamed to Sustainalble Manufacturing and Life Cycle Engineering Research Group @ UNSW (SMLCE).
Initially, Prof. H. Kaebernick and Prof. S. Kara pioneered the research efforts of the group. New researchers have joined the group over time with DR. Shiva Abdoli being the current and Dr S. Ibbotson, Dr W. Li, and Dr. S. Vongbunyong being the past lead researchers who have expertise in diverse aspects of Life Cycle Engineering. SMLCE activities have been expanded to new horizons through collaborations with both national and international industry and other research institutions, such as the Department of Employment, Economic Development and Innovation (DEEDI) and six Australian composites manufacturers, Baxter Healthcare Pty Ltd, Gold Coast City Council (GCCC), Technische Universität Braunschweig (Germany); and Advance Manufacturing Cooperative Research Centre (AMCRC).
In 2009 UNSW's SMLCE group has established a new collaboration with German researchers to focus on making multinational manufacturing processes and resource consumption more sustainable. The Joint German-Australian Research Group in Sustainable Manufacturing and Life Cycle Management combines the life cycle engineering capabilities of UNSW and Technische Universität Braunschweig, Germany, and has been established with the funding support of Germany's Federal Ministry of Education and Research. A number of joint research projects are currently being conducted with multinational manufacturers to reduce their resource consumption and environmental footprint as well as optimize efficiency in different parts of their operations worldwide.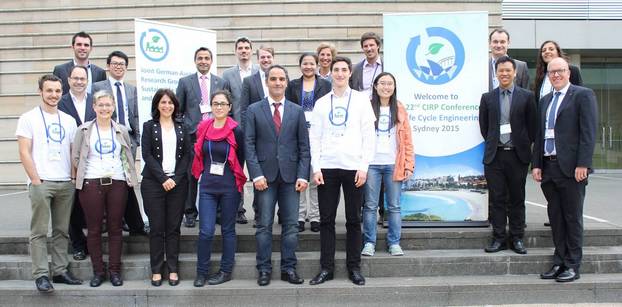 Joint German-Australian Research Group in Sustainable Manufacturing and Life Cycle Management (at UNSW, 9 April 2015)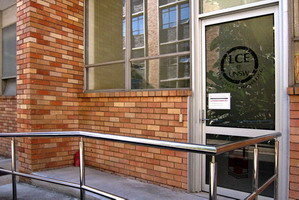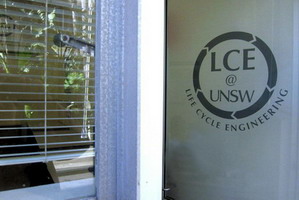 Life Cycle Engineering Lab, Willis Annexes Building L115, UNSW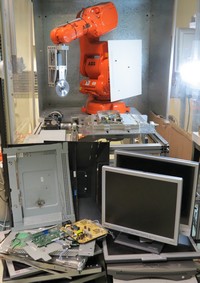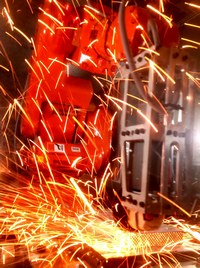 Disassembly automation
Our research strength
Eco-design
Low carbon manufacturing
Energy efficiency evaluation in manufacturing
Carbon foot print assessment
Life Cycle Assessment (LCA) and Life Cycle Costing (LCC)
Sustainable supply chain management
End-of-Life products treatment, including reuse, remanufacturing, and recycling